JACD to be the Supporting Organization at ACGA's 16th Annual Conference
Asia Corporate Governance Association (ACGA)'s 16th Annual Conference, the "Asian Business Dialogue on Corporate Governance 2016", took place at the Conrad Hotel in Tokyo over November 15-16, 2016. The theme of the Conference was "Corporate Governance in North Asia: Contrasting Paths to Reform", and the event attracted some 300 delegates and speakers from 21 countries in Asia and other parts of the world.
JACD delighted to be a part of this event as the supporting organization.

Mr. Nobuyuki Idei, Vice Chairman of JACD had the opportunity to address the Welcome Remarks and Mr. Kazuhiko Toyama, Vice Chairman attended as a speaker for the WORKSHOPS & PANEL DISCUSSIONS, " Progress in Corporate Governance in Japan--Perspectives from the Business Sector."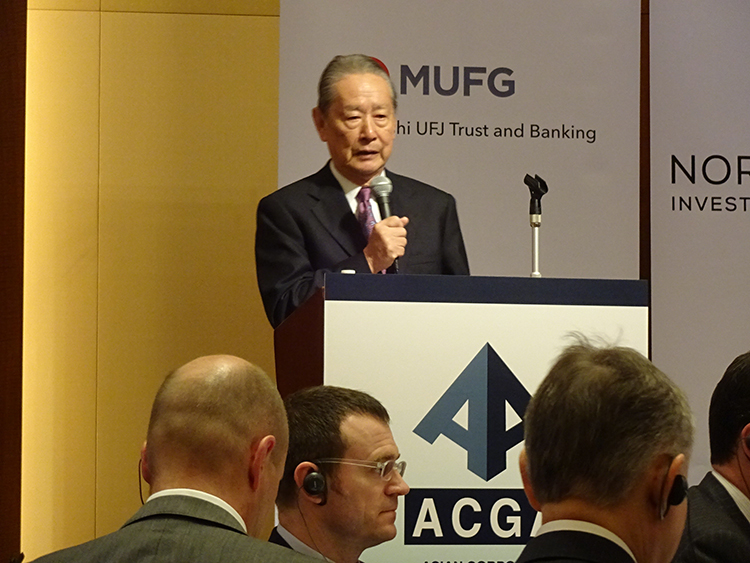 As a supporting organization, JACD enabled to maximize visibility, and interaction with the audience.